MAP TESTING
---
Measures of Academic Progress®
Understanding each student's academic level gives teachers the power to help them excel. MAP computerized adaptive assessments are the tools that make it possible – providing educators with the detailed information they need to build curriculum and meet their students' needs, one child at a time.


Visit their website @
www.nwea.org
Measures of Academic Progress or MAP as it is often called are state-aligned computerized adaptive assessments that provide useful data on student achievement and growth. Student scores are measured in Rasch Units or RITs, named after a Danish statistician, George Rasch. RIT scores have shown to be extremely meaningful over time.
Students in (GRADES 8-11) will be assessed in two areas, reading and mathematics. Northwest Evaluation Association, a non-profit organization that has partnered with more than 3,100 school districts throughout the United States since 1977, created MAP. Additional information about NWEA and MAP assessment can be found at
www.nwea.org
. One great benefit is that the results will be given to us immediately, which is extremely valuable
Powered by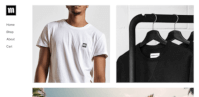 Create your own unique website with customizable templates.